I've been meaning to post these a while back, but I figure since Mother's Day is coming up (hint…hint), I figured this would be a timely post!
I figured out an easy way for your young'n to help make a legible greeting card for any occasion, and it's quick! You don't need any artistic skill whatsoever, just a little patience to let the paint dry. The pictures are from a farewell gift for one of my daughter's teachers. She was wonderful, and was leaving daycare to pursue her advanced degree.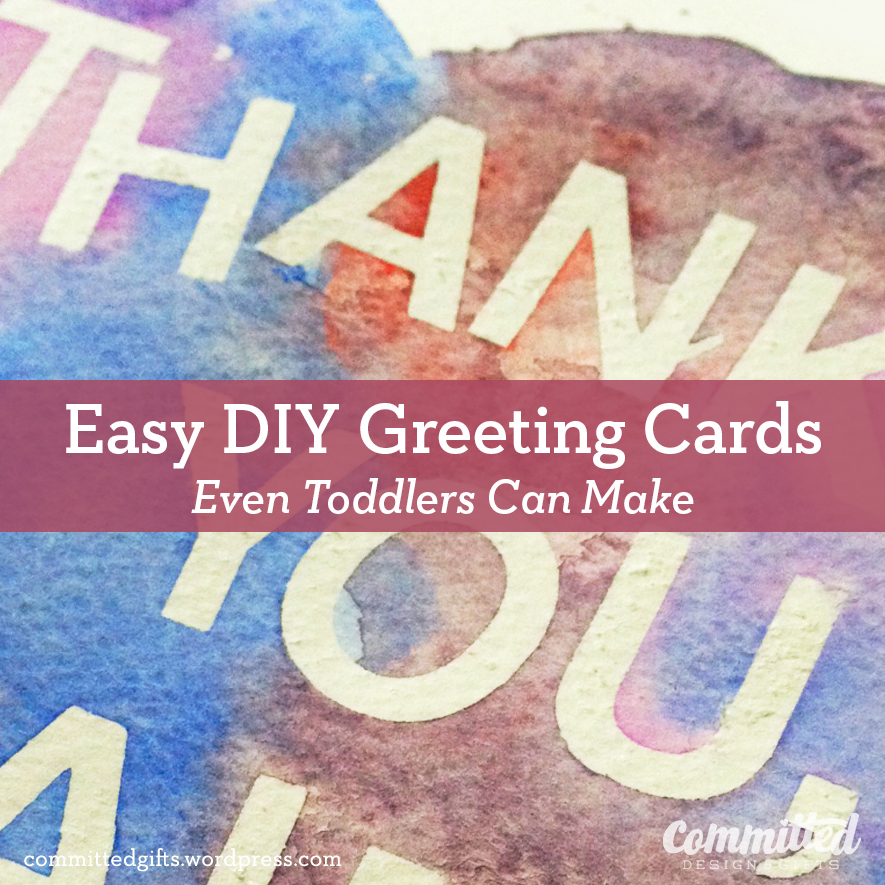 What you need:
Blank greeting card in heavy-duty stock (I used actual watercolor cards, but you can find others at arts or crafts supply stores.)
Watercolors (the usual cheap-kid-craft kind are perfect!).
Brushes.
Paper towels (in case of overzealous painting!)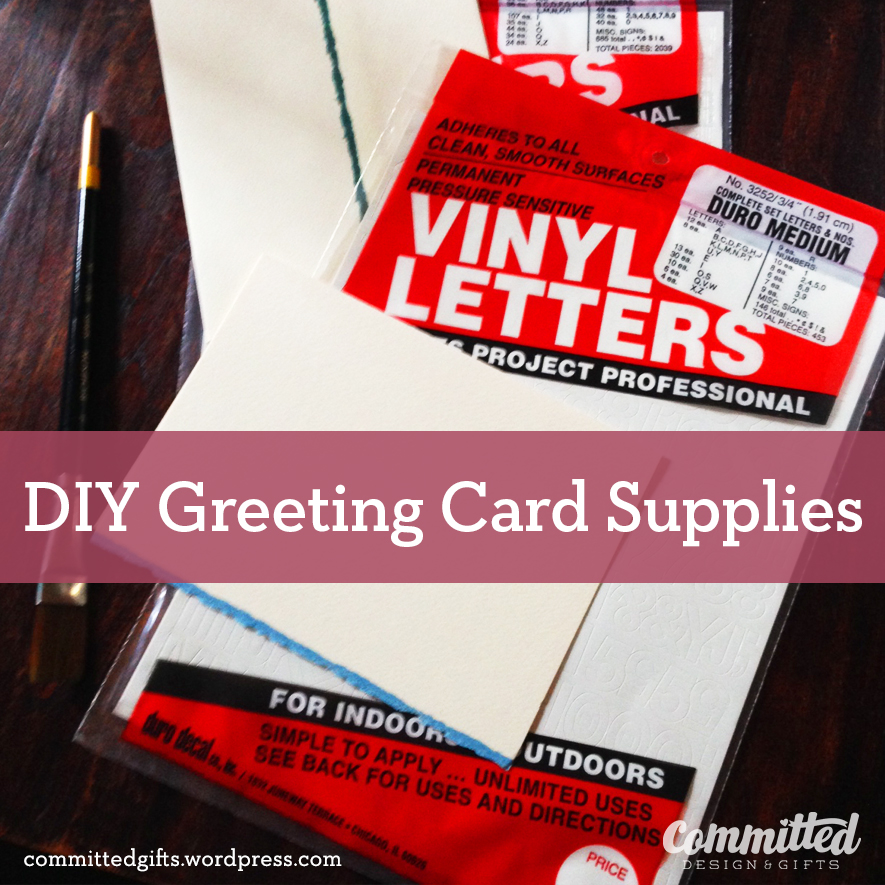 Directions:
Peel and stick your letters on the card. A little trick I like to use: don't make it perfect. If you try to make your letters line up and space correctly, you'll drive yourself nuts! In fact, make the letters a little wonky! Making them look intentionally uneven keeps it from looking like it's a mistake! Have fun with it—be imperfect!Also: If you have permanent stickers, like mine, press them lightly to the paper. You want to seal off the letter forms, but you also want to be able to peel them off when you're done. Just a light pressure from your fingertips does the trick. A little bit of the paper peeled up here and there, but it's hardly noticeable.
Get your kiddo and let them paint away! This is the fun part! Since the letters are legible, let them go nuts with colors and patterns. Blend, splotch, blot, do whatever you like. They can even bring crayons into the mix (a-la Easter egg decorating). This will clearly look like your child helped, BUT your recipient can still read it. 🙂

Tack your letters down and let your kiddo get creative with paint (and crayons!)

Allow to dry completely.Depending on humidity and how damp your paper gets, this could take a little while. (Up to a few hours.)
Peel off the letters.Once the paint has dried completely, gingerly peel off your letters. You may get a little paper peeling up with these, but patience helps! If your card has warped with exuberant painting, you can press it under some heavy books for a few hours to smooth it out. Again, don't go for perfection!

A simple, handmade card that any teacher (or mother) would love!
How do you like to show gratitude and celebrate the ones you love? Share in the comments below!
~___~___~___~___~___~___~___~___~___~___~___~___~___~
Linked to: Metamorphosis Monday | Between Naps on the Porch