"Just get the perfect blend
Plus what you have within
Then next his eyes will squint…"
Read more: Kelis – Milkshake Lyrics | MetroLyrics
If those boys were interested in healthy living, and liked chocolate, they'd totally come to my yard for these smoothies.
I saw a Dr. Oz once where he added avocado to his breakfast smoothie. Gross? Good? I had to try it. I have to say, pretty good. What's great about it is that it adds a nice creamy texture. Cutting back on how much you add helps tame the avocadoey flavor (if that's not your gig).
AND THEN. I started following Liz Dialto for fitness tips. She had a great tip: use coconut water and almond milk in smoothies instead of milk or yogurt. WHAT? I'm not a huge fan of the taste of either, but let me say, together they are okey-dokey.
Anyway, I have to share this because it's fucking delicious. And around, 200 calories.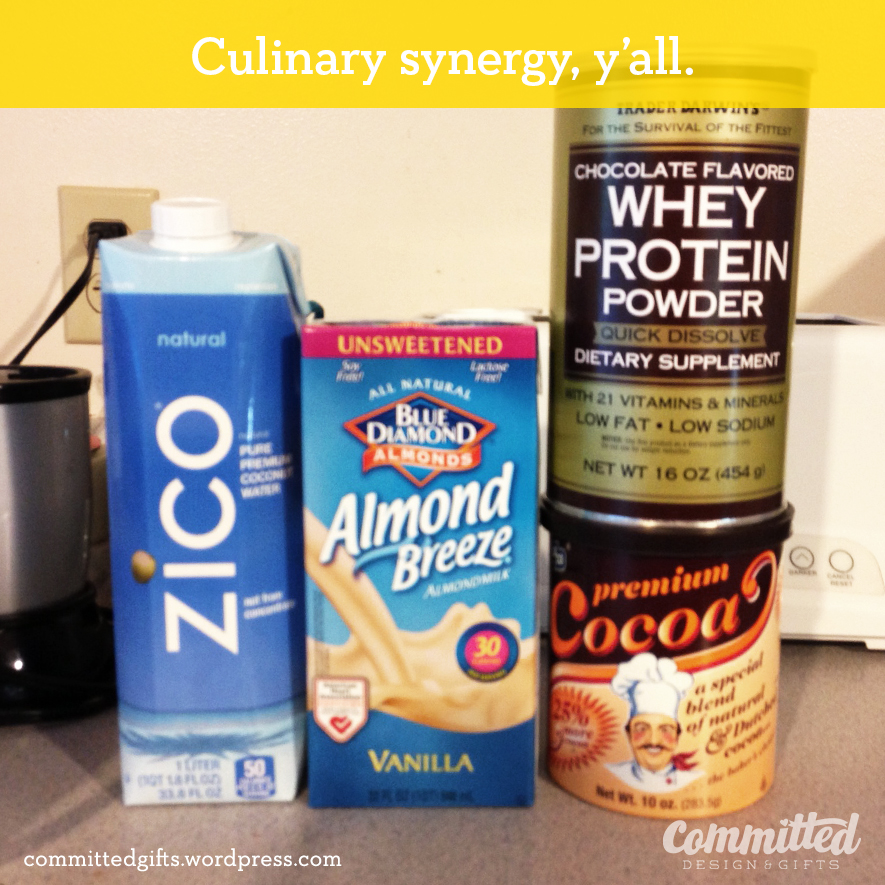 Here's what you need (approximate measurements for calorie counts):
A blender or Magic Bullet
1/2c Coconut water (~20 calories)
1/2c Unsweetened almond milk (~20 calories)
1/4-1/2 fresh avocado (up to 125 calories)
1 scoop Trader Joe's Whey Protein powder, chocolate flavor (55 calories)
1T high-quality cocoa powder, unsweetened (10 CALORIES! Yes!)
ice (about 1/4 c)
Grand total (if you use a half avocado): 230 calories. A regular chocolate milkshake? 600 to 1000 calories! I know, right? Gross.
If you want to keep it really trim, you can cut back on the protein powder and use less avocado. You'll still get that chocolate fix and a little creaminess.
The tricks here are to use a good cocoa and check the calorie content on the package. I got mine at Fred Meyer, and I think it's the Dutch cocoa that makes it so dang tasty. Skip the Hershey's and Nestle stuff. Go for Guittard if you can't find the one pictured above.
Blend. Drink. Bliss out.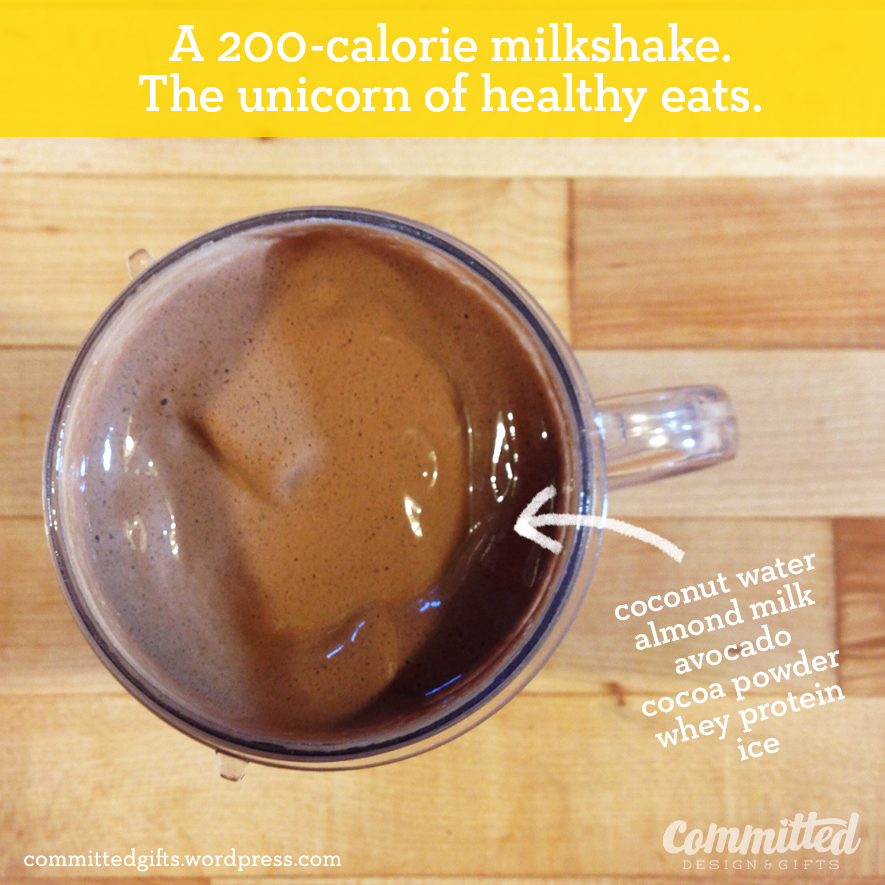 I have to add a PS to this…if you are like me, and completely frantic in the mornings and don't have time to stop to make or pick up coffee, adding 1 scoop of coffee beans actually works to wake me up. It's a little desperate, but it WORKS. I'm telling you. So put that in your back pocket next time you're drinking your breakfast while juggling a needy toddler and trying to remember your laptop while you scramble out the door…
Enjoy!