I love the look of ornate frames, but I VERY STRONGLY DISLIKE the typical aged-bronzey goldish finish. Case in point: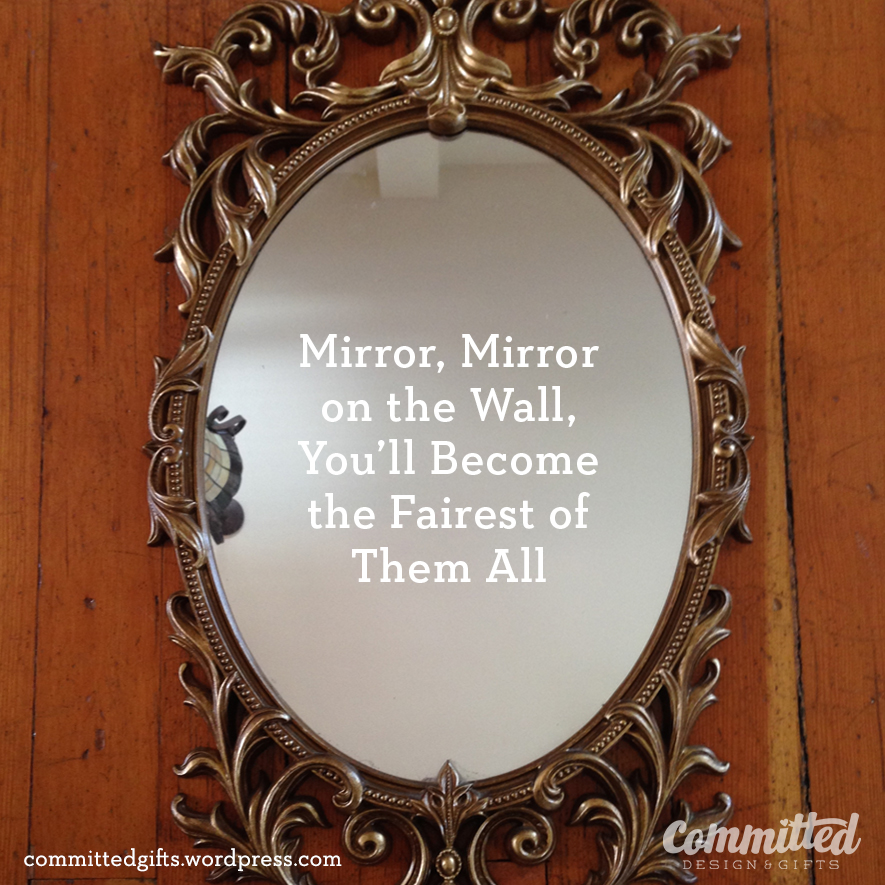 However, it's a super easy fix. Hint: it rhymes with "Schpray Schraint."
Years ago, I found a Rococo mirror on craigslist and HAD to have it. Luckily, it was plastic and light weight, and merely screwed (not glued) together. I gave it a nice coat of white, and hung it on my dark teal wall. Instant gorgeousness! To round off the wall, I found other, smaller mirrors and gave them the same treatment. It was a nice, inviting way to set up an entry. I mean, who doesn't need to check their lipstick as they run out the door? (Or find blueberries in their teeth, ahem, which I tend to have more often than lipstick). I don't have before/afters of this one, but I have a slim shot of our old tiny entry: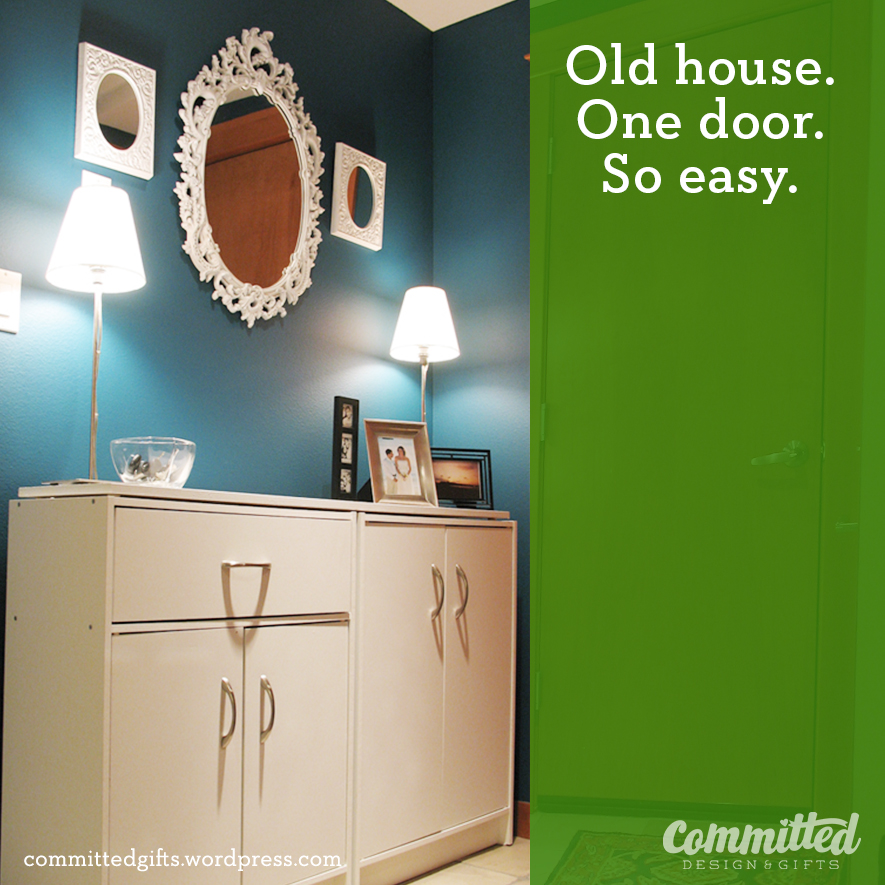 This project doesn't NEED to go white, but I really wanted that dark teal and love crisp white against it. The contrast is modern and clean. For lighter walls, you can go poppy with the color! I found a few that I thought were pretty cute: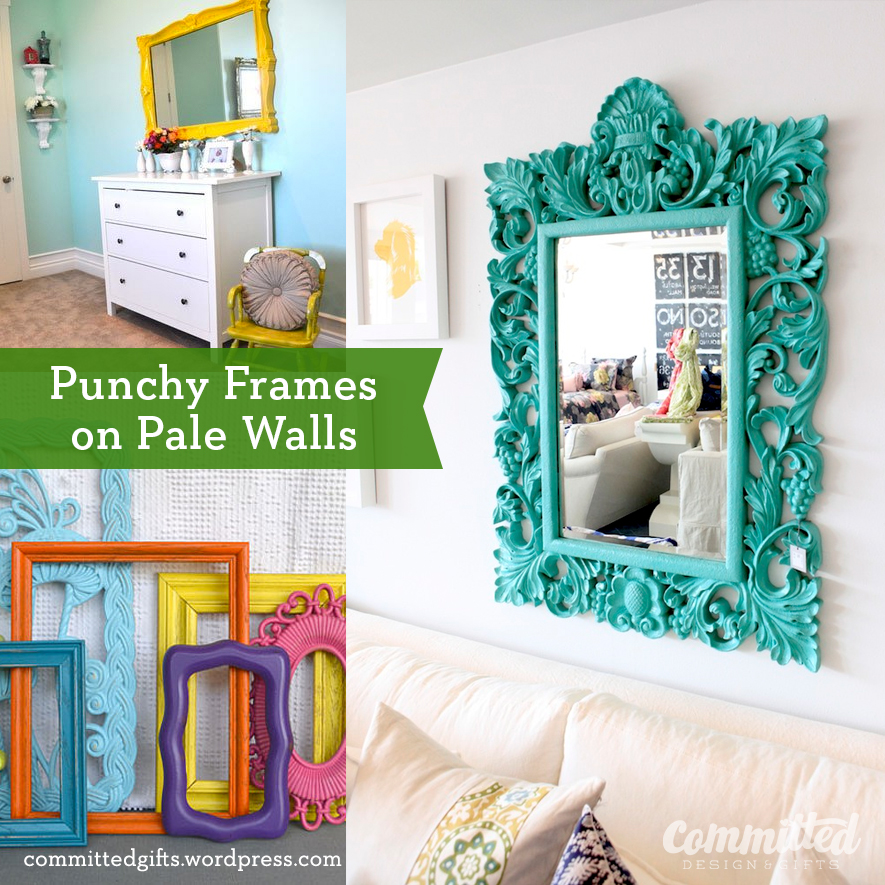 I was perusing my local Goodwill last month and found ANOTHER mirror! Cheap! I snagged it up and decided it was destined for a paint job. A friend had always admired our entry frame, so I decided this one was for her. Since I had only black or white paint on the ready, she picked white.
What you need:
Mirror in an ornate frame. The more flowery, the better! Make sure the mirror is screwed in, not glued in. If it's glued, pass it up. You'll either break the frame or the mirror.
Screwdriver.
Glass cleaner and paper towels. Damp cloth to wipe dust off the frame.
Gloves and mask.
White spray primer appropriate for your frame's surface (I used one that works with plastic).
White spray paint.
Drop cloth, cardboard, or paper to protect the surface.
Something to elevate the mirror (I used small pots).
Directions:
Disassemble the mirror. Save your screws!
Wipe down the frame and clean the mirror. Let frame dry completely.
Set up the frame on cans, blocks, etc. This allows you to get the edges completely, and keeps the frame from sticking to the drop cloth.

Prop the frame up off the floor. You'll need to get the edges to make it look finished.

Spray primer on the frame in short, light bursts. Follow directions on the can, especially when it comes to ventilation.
Let primer dry according to directions.
Spray paint in short, light bursts. It's better to do several light coats than load it up with paint first! Drips are your enemy!


See how tricky it is to get in all the nooks and crannies? Go light and spray several coats.

Let paint dry.
Reassemble frame and mirror.
Hang and enjoy!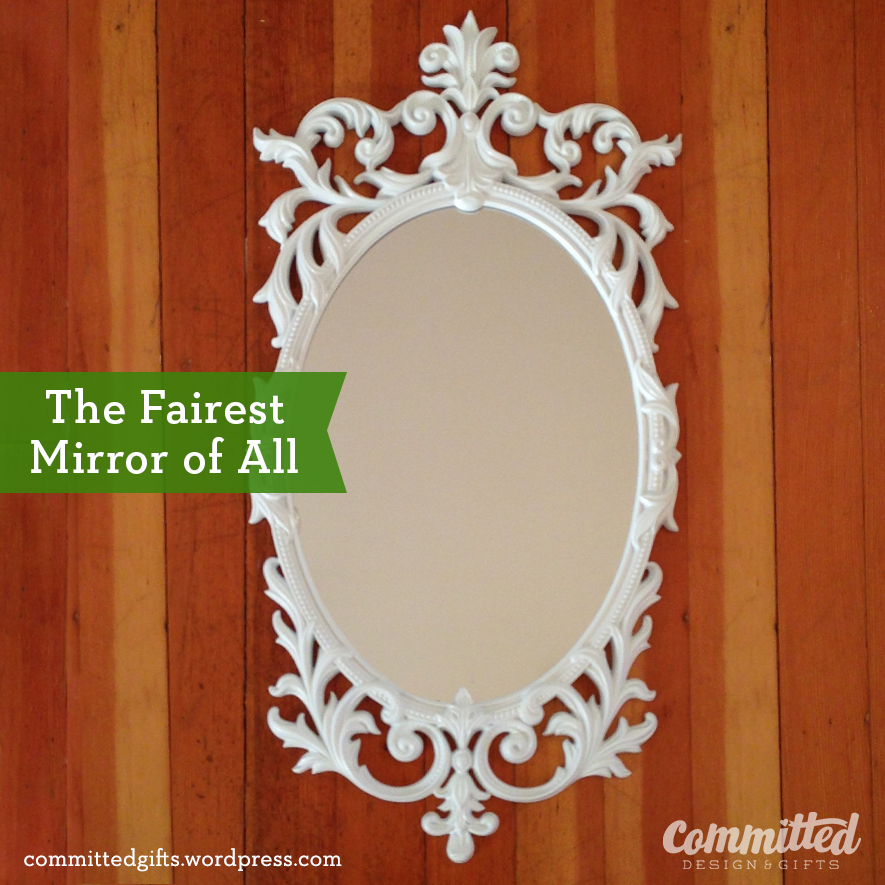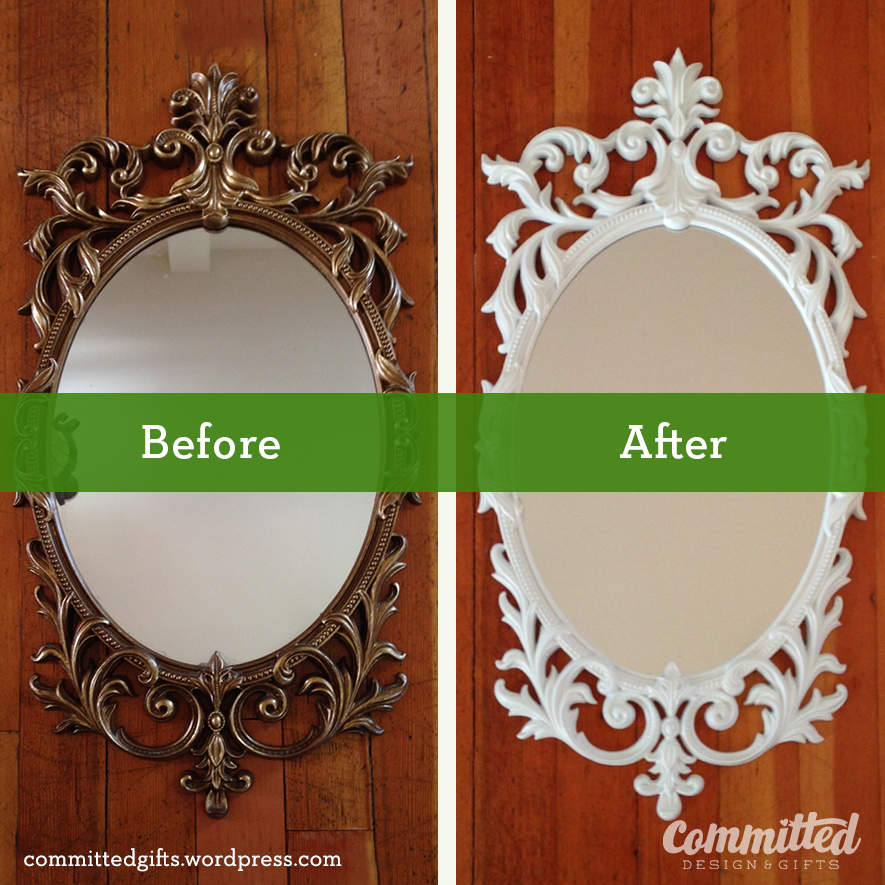 Would you try something like this in your home? What are some of your favorite frame makeovers?
Linked to: Between Naps on the Porch | Savvy Southern Style