"Just get the perfect blend
Plus what you have within
Then next his eyes will squint…"
Read more: Kelis – Milkshake Lyrics | MetroLyrics
If those boys were interested in healthy living, and liked chocolate, they'd totally come to my yard for these smoothies.
I saw a Dr. Oz once where he added avocado to his breakfast smoothie. Gross? Good? I had to try it. I have to say, pretty good. What's great about it is that it adds a nice creamy texture. Cutting back on how much you add helps tame the avocadoey flavor (if that's not your gig).
AND THEN. I started following Liz Dialto for fitness tips. She had a great tip: use coconut water and almond milk in smoothies instead of milk or yogurt. WHAT? I'm not a huge fan of the taste of either, but let me say, together they are okey-dokey.
Anyway, I have to share this because it's fucking delicious. And around, 200 calories.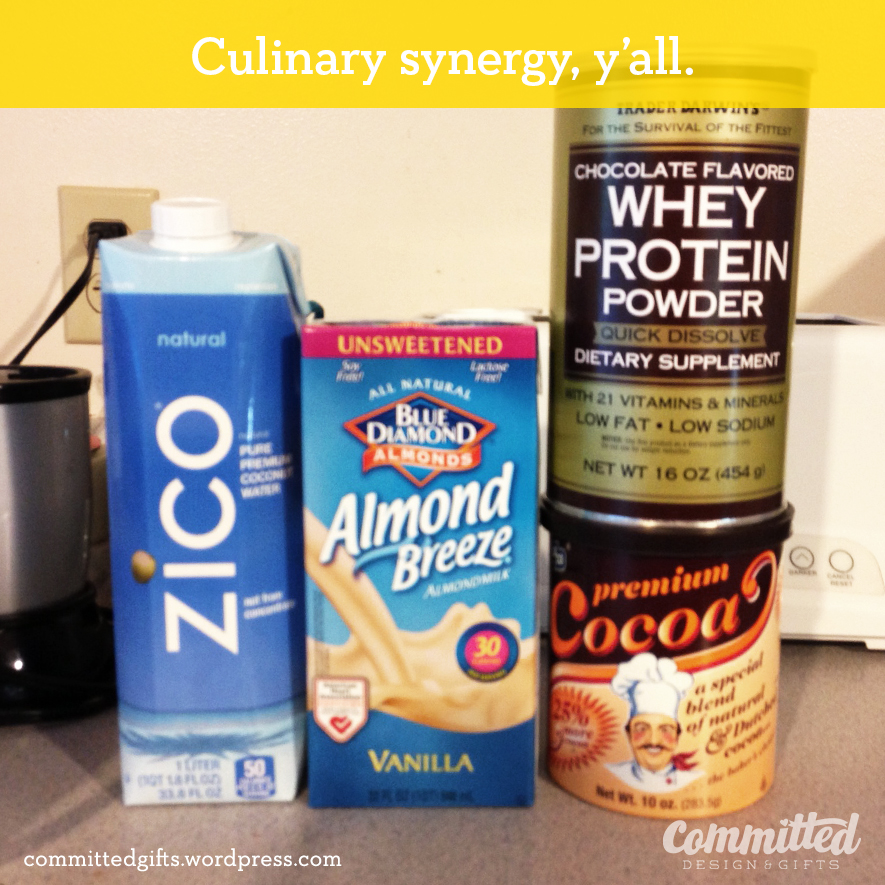 Continue reading "My Milkshake Brings all the Boys to the Yard" →