In Seattle city limits, plastic bags are ILLEGAL. You go to jail if you are caught smuggling those into a supermarket.
Not really. It's just that stores aren't allowed to use them any more. There's no more "Paper or plastic, ma'am?" happening. It's "Did you bring your bags today?" now. The choices for bagging your purchases are:
Pay a 5-cent tax and have the store give you paper bags
Bring your own shopping bags
Mind you, this isn't just for groceries. It's for EVERY STORE. You wanna drop $300 on clothes? Better fork over a nickel for a paper shopping bag. Forget your bags at the checkout? Feel the disapproval and shame of your checker as they give you dirty looks and spitefully add the nickel tax to your purchase. (Honestly, I'd pay A DOLLAR to end the harassment that is associated with forgetting your shopping bags.)
It's a little ridiculous, but honestly, I agree with getting rid of plastic bags. They're handy, but overall evil. Don't let me hop up on my soapbox about the Pacific Gyre, or Midway Island albatross population…
Regardless, the reusable shopping bags are a hassle. And they end up ALL. OVER. OUR. HOUSE.
Keeping it real: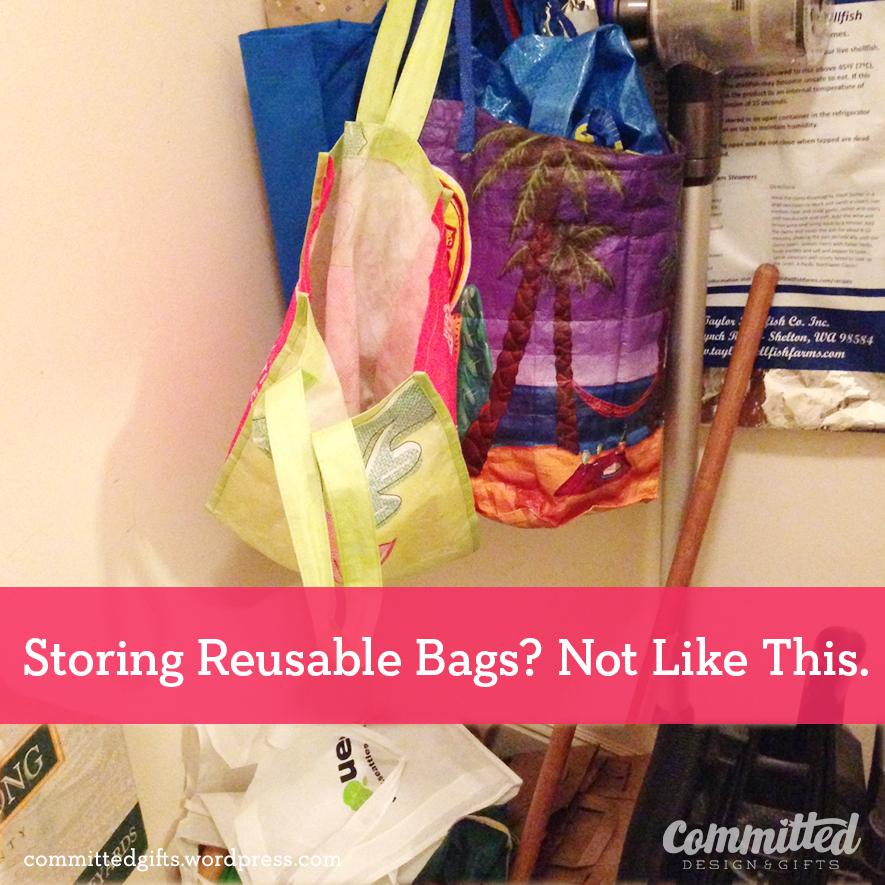 The family who owned our house before us were OBSESSED with hanging hooks. They're on all the doors (some doors have 2 racks), several walls, in the bathrooms…It's a little odd, if you ask me. I thought it would be a handy spot for storing all these bags, but it just became a hanging bag monster hovering over a brown bag molehill in our closet. Annoying. A little dangerous. Inconvenient.
I hunted for a tall, not-too-deep basket at Goodwill, but came up short after a couple (ahem, 3) visits. At Ikea, I finally found this:
It's a little more than I wanted to spend, but hey, what price can you put on sanity?
The result? Paper AND reusable bags, living in harmony.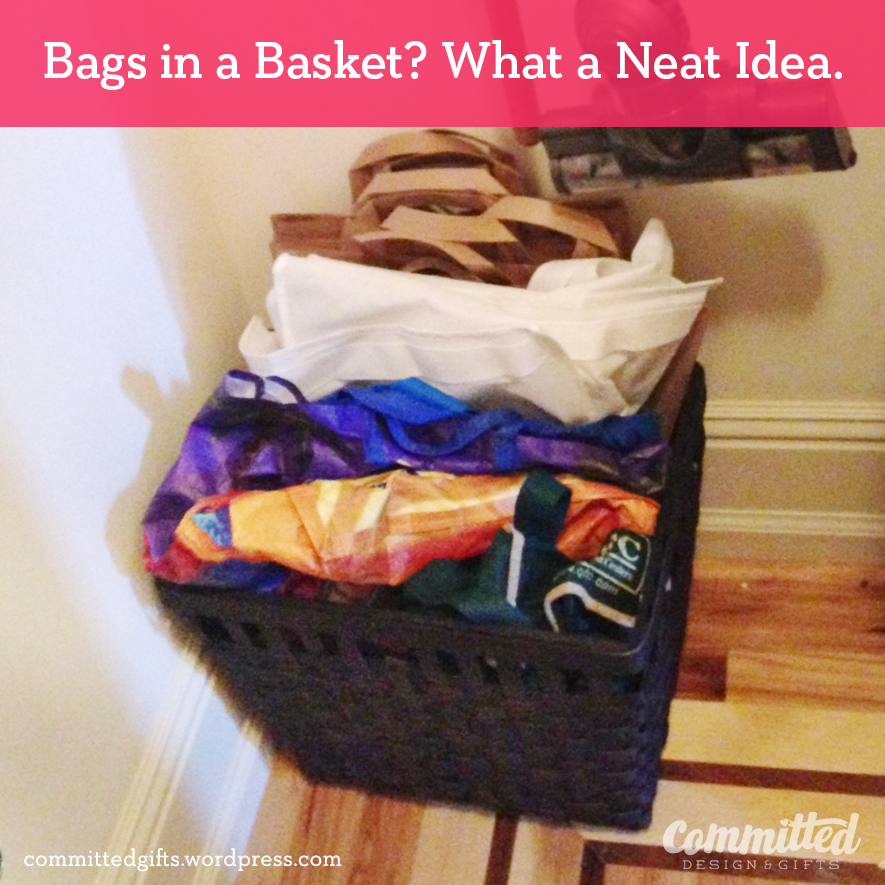 Just fold in half and tuck it in. Or, just ball it up and cram it in (which is what I'm sure will be happening after our next shopping trip).
Do you use reusable shopping bags? How do you keep them from taking over your house?