It's been birthdaymania at our house this month. My husband and I celebrate birthdays 3 days apart, then 2 weeks later, we have the kiddo's big day. In my life, birthdays have always been a Very. Big. Deal. My mom would bring us McDonald's at school to have a special lunch with us on the day, and she always planned fun parties for us, regardless of our age. In fact, I just found the tape (yes, cassette) of MY 4th birthday party, where our favorite kidertainer, Audrey, brought her guitar and sang to us. Unfortunately, I need to hunt down a cassette player to hear it, but how cool is that?
On top of wanting to make it a special day, we weren't able to have a 2nd birthday because kiddo came down with some mysterious contagious rash/virus thing that caused a 1 1/2-week quarantine. We still baked cupcakes together and opened presents, but there's something about having friends over, singing over candles, and just making the birthday girl feel special. So this year, I wanted to incorporate some of her favorite things into the party: the ocean, the color purple, and chocolate cake.
I did a lot of digging around and couldn't actually find much information on activities for a 3rd birthday party. There's a ton of inspiration out there (ahem, Pinterest) on setting a pretty snack table, but little kids don't eat a lot, so putting that much effort into overdone treats didn't seem worth it. So I'll share our experience and hope it helps you plan your party for your little one(s).
First step: Design the invitation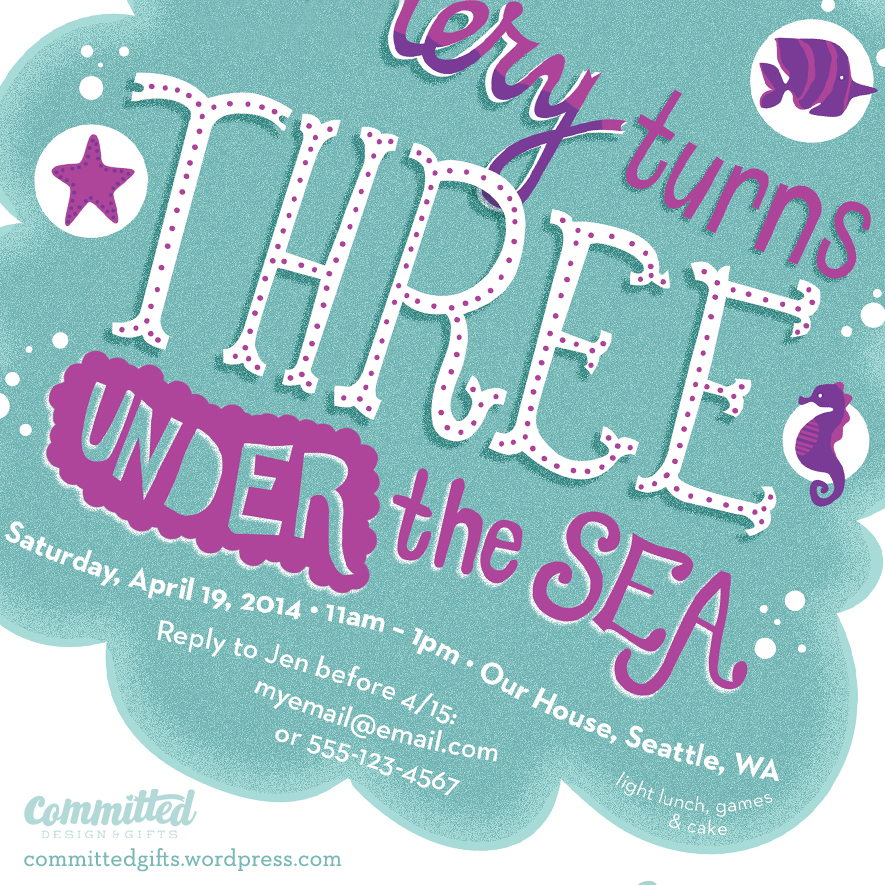 Continue reading "Makeover Monday: An "Under the Sea" 3rd Birthday Party" →