I don't know if you get a little freaked out by figuring out appropriate gifts for everyone, but I do. The big question on my mind this week was what to do for my daughter's daycare class.
I tend to get a little OCD and go overboard for acquaintances, which I've learned can come off as overbearing or even overwhelming. Trying to come up with something that's kind, thoughtful, dietary-friendly, not too difficult to make, but not boring is tough!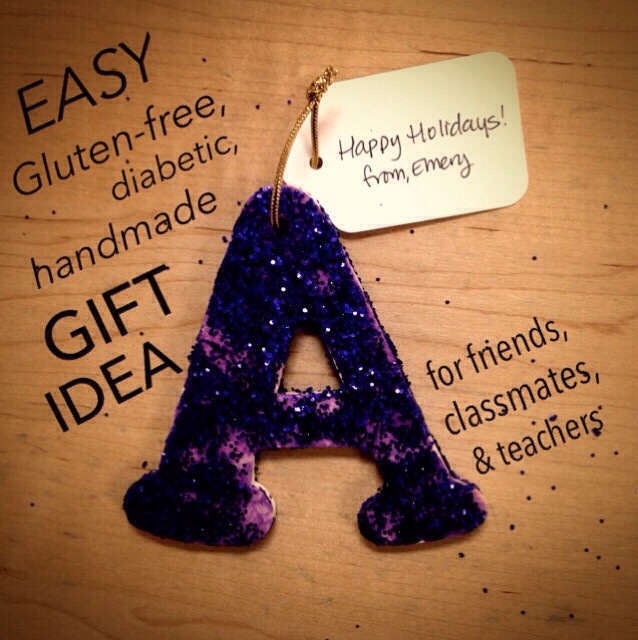 It hit me in a flash: initial ornaments! At JoAnn fabrics, they have cute balsa wood letters for $1.35. I picked up some sparkle paint, purple glitter, and gold cord for hanging. The only real work was drilling the holes, which I did while kiddo was at school. The backs splintered a little around the holes, but filled in nicely with glitter! So we painted, glued, and glittered for about 10 minutes, and were DONE! After it dried, I tied on the gold cord with a simple gift tag (left over from my business card project). Voila! Glitter bombed, but a simple gift for any denomination.
What are your favorite mass gifts you like to give (or have received)?