Halloween in our family is a REALLY. BIG. DEAL.
Actually, we take any excuse to dress up in costume. My husband loves the decorating. I love the candy. The kiddo will hopefully love all of the above.
Since we'll be traveling this year and missing out on the good ol' American fun, I thought I'd walk down memory lane and share a few of our costume ideas. I'm sad to not do what we had planned, but hey, I'll take a trip to Spain over a good costume any day!
The Magician, His Rabbit, and the Assistant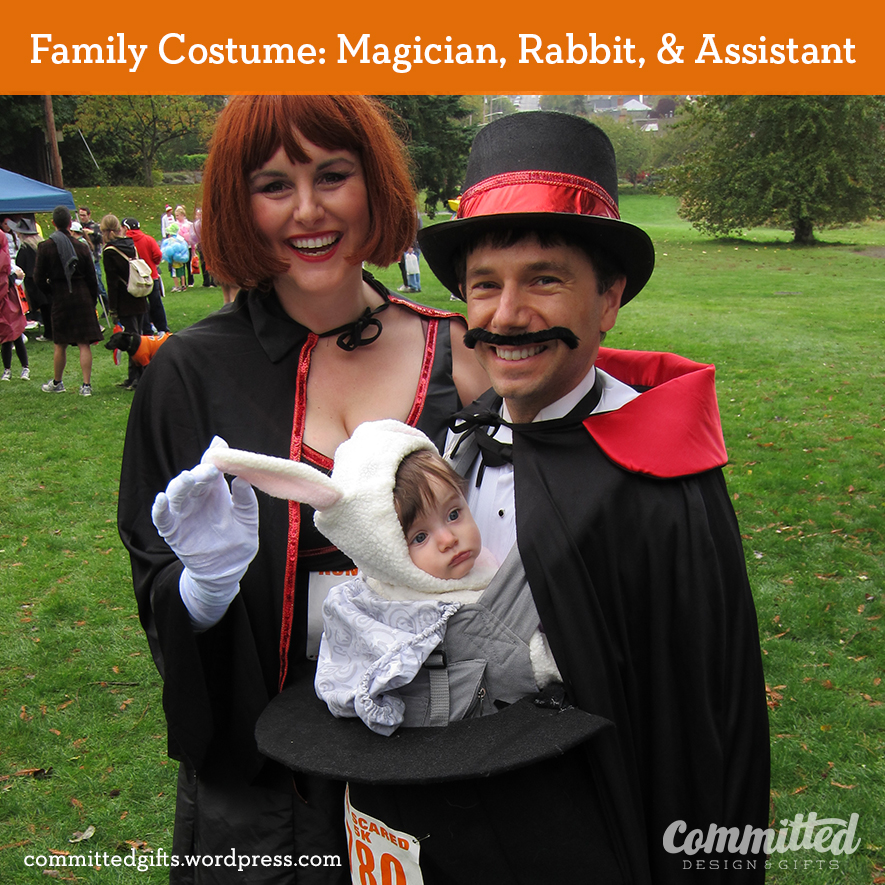 I don't know where the idea came from–I was trying to find something cute for my then-8 month-old that would work in a carrier and that we could integrate as a family. I found the bunny costume at a consignment shop, and the rest was history!
We won 8 pounds of Vermont cheddar for our efforts. I'm not kidding. We ate it all. Also not kidding.
I wish I'd taken pictures of the making of this, but I'll try to describe it in simple detail.