Every year I do something a little different for our family holiday card. I love getting photo cards from friends and family far and near, so I always like to incorporate our pictures somehow. However, since I'm a designer, I physically can't bring myself to send a pre-designed card. Ever. So, I do my own.
This year, I was running a little behind, so I made it a New Year card. We've had a pretty stellar year: moved into our dream house, have a great daycare, work is going great, so the image that popped to mind when reminiscing about last year was Santa riding a unicorn. This thought would not leave my head, and so I had to go with it. Presenting this year's card: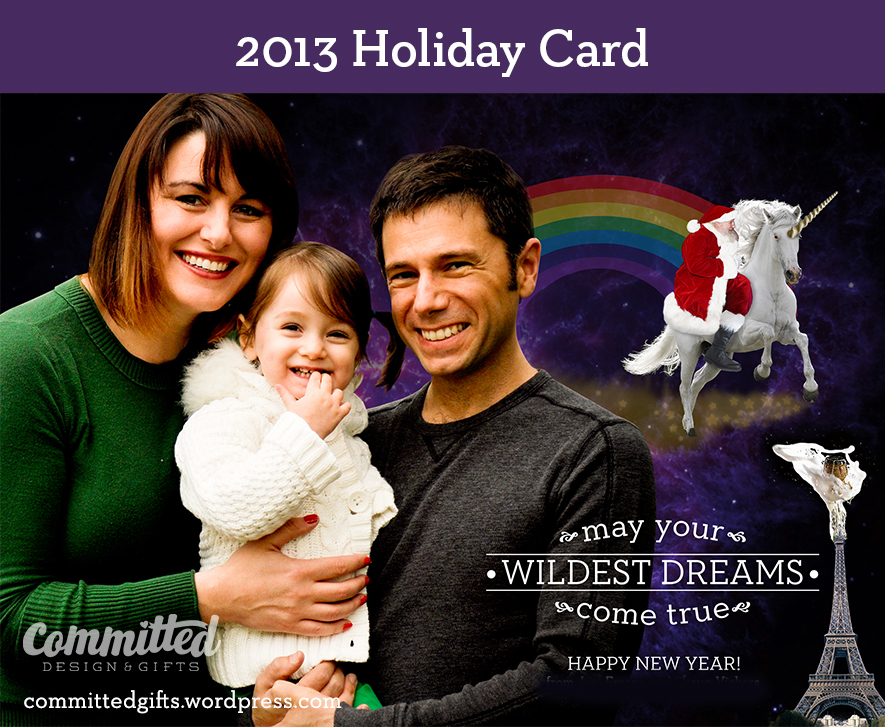 The trick is to use normal-looking images of us, with a little something extra going on (that you may not notice right away.)
Last year, I did a riff on those black background portraits. You know the ones, with the ghosted profile image in the back. Again, I wanted it to look "normal" at first glance, until you get the joke. By the way, to get BooBoo to look up, we actually held him upside-down. Somehow that also got him to look dreamy and hopeful too. Ah, the magic of Photoshop.
And it all started with our first holiday as a family of three. Kiddo was not up for any kind of photo shoot and I couldn't get it together in time for a professional to come out. So I thought, wouldn't we make adorable ornaments? We shot these in the kitchen one morning and the rest is history. We included BooBoo on the back and the mailing label for the first year.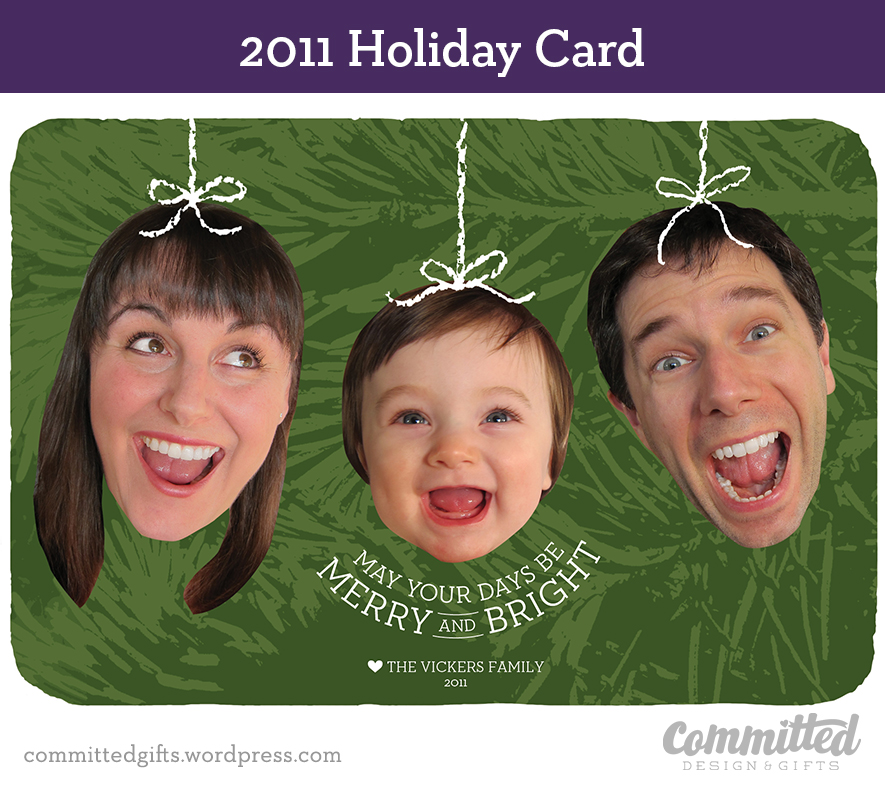 Who knows what next year will bring? I'm not sure how much more ridiculous we can get, but I'm sure inspiration will strike in the randomest of places.
What were some of your favorite holiday cards you received this year?