Hopefully you've recuperated from too much stuffing, daily turkey/cranberry sandwiches, and Black Friday shopping.
Time to think about your health for a moment.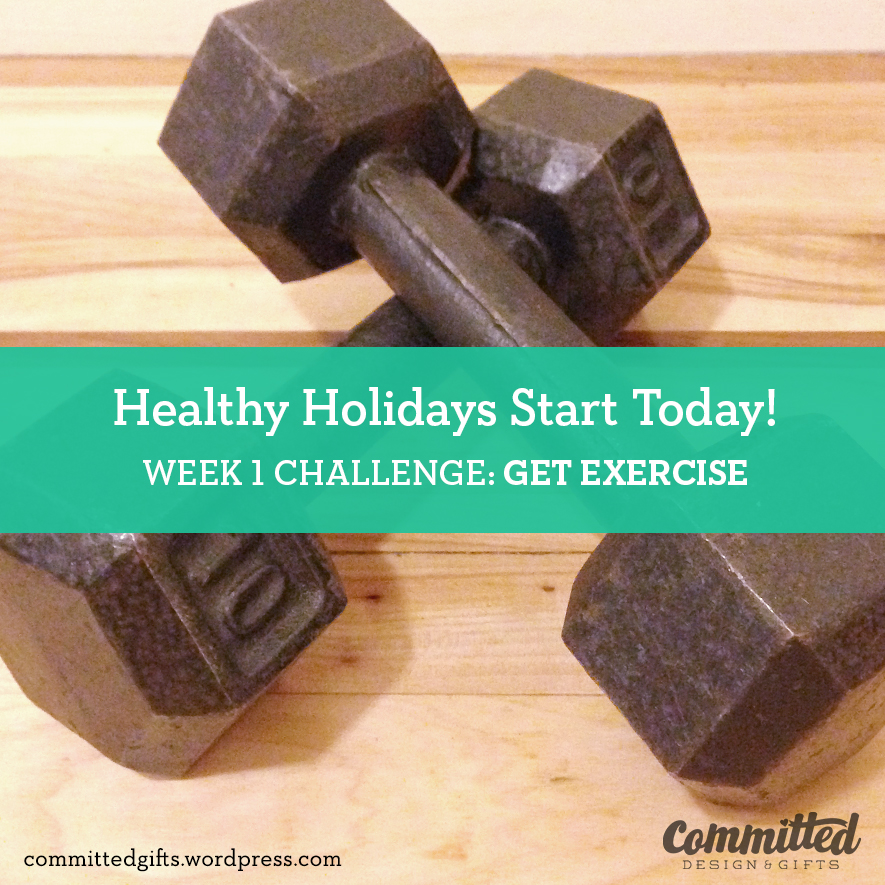 The challenge this week: be sure to get five 30-minute sessions of sustained activity.
This can be walking, running (inside or outside), dancing, heavy-duty house work, snow shoveling, anything that gets your heart rate up for at least 30 minutes. Take a break from Cyber Monday and plan out your workouts. I mean NOW! Do it now! Can you take a longer lunch to get a good walk in? Can you take an early yoga class? Print out your pdf and write down what days you're going to get exercise, and what exercise you'll be doing. Oh, and don't forget to weigh in today too!
What activities are you going to do this week to stay healthy?
Feel free to comment here, tweet, or pin your progress!
Cheers!
Please note: I am not a health professional. I am not a trainer or dietician. I am a fitness enthusiast. If you embark on a new fitness or diet regimen, please consult your doctor and pay attention to your body and health. This is a social challenge to encourage health and fitness through the holidays. Your choice to participate is not the responsibility of Committed LLC.