A fond memory of my childhood is the annual gingerbread house decorating parties my mom would throw for me and my closest friends. We'd each get a preconstructed graham cracker house, some frosting, and bowls full of candy for decorations (and snacking.) It was fun to be creative, spend time with friends, and have a festive masterpiece to enjoy for the rest of the season!
5 years ago, I decided to revive the tradition with my grownup friends. Instead of sodas we drink bubbly and the themes range from political to whimsical. But before I share my Gingerbread House Decorating Party Guide, I'll share some inspiration from Seattle's Gingerbread Village.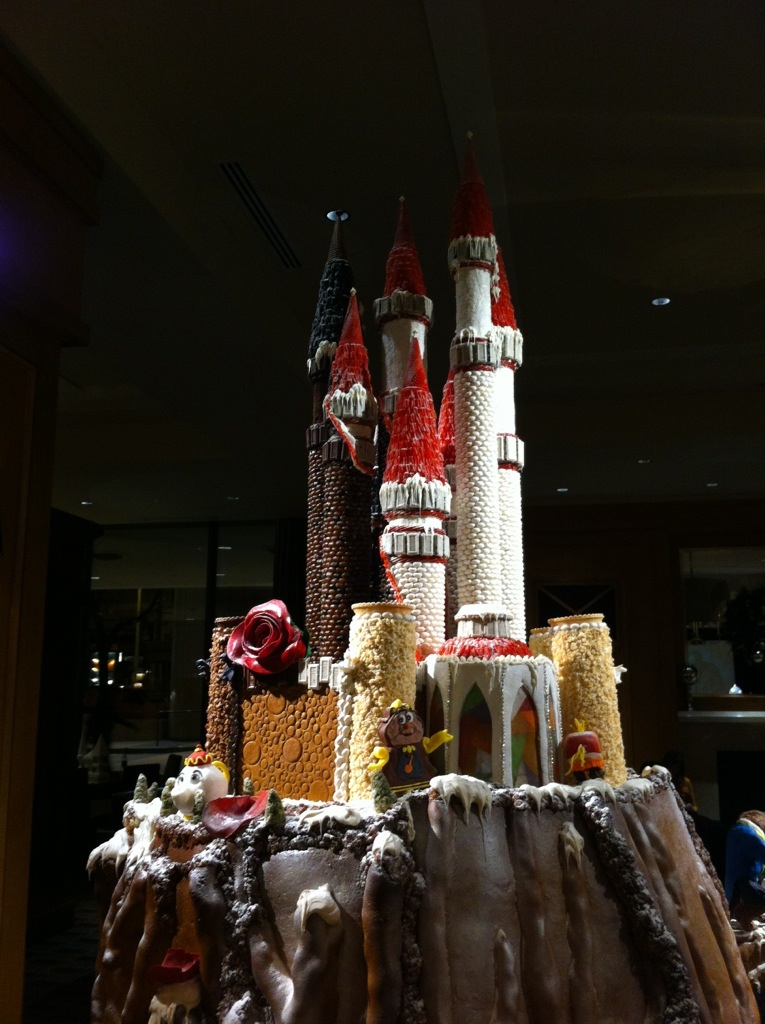 I've never seen jelly beans, ice cream cones, licorice, and mini Hershey bars make such a lovely castle.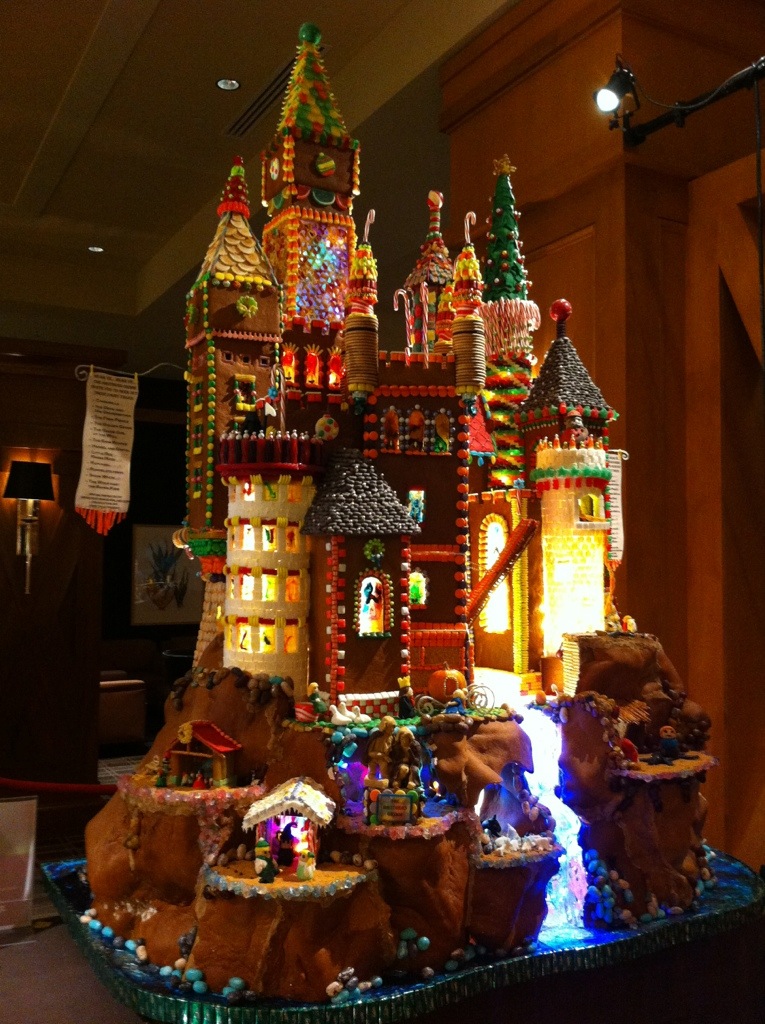 All candy, very little fondant. Notice the variety of materials and even heart-shaped pasta adorning the clock tower!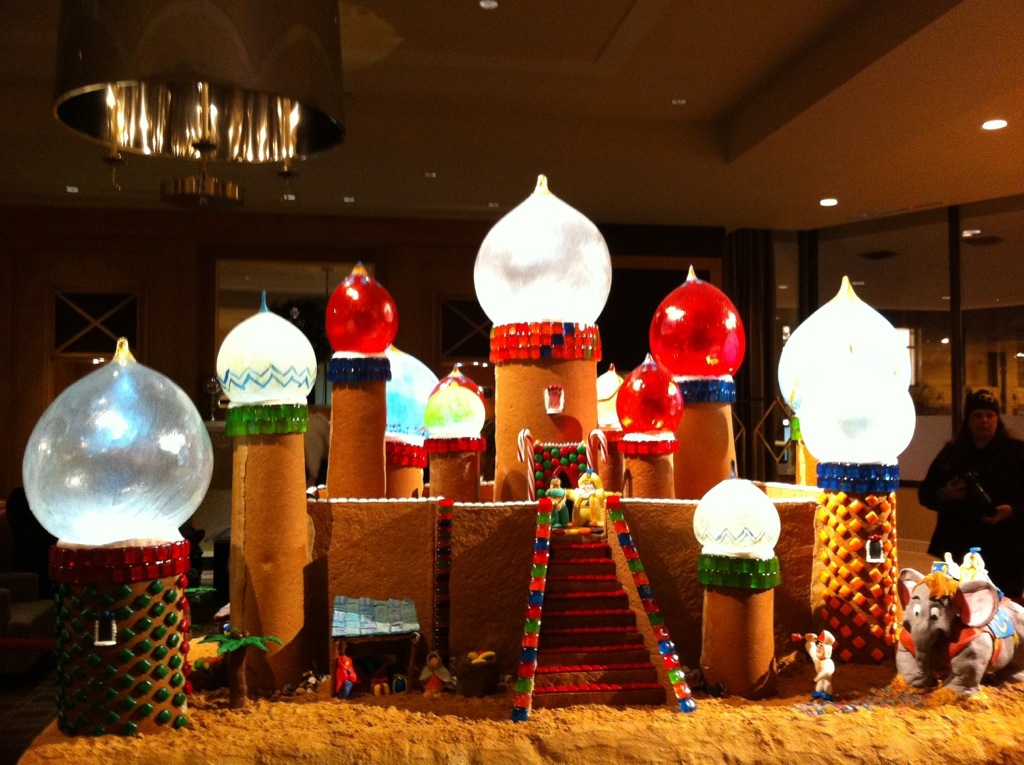 Even if you can't make the blown sugar towers, Jolly Ranchers can bring a shiny element to your design.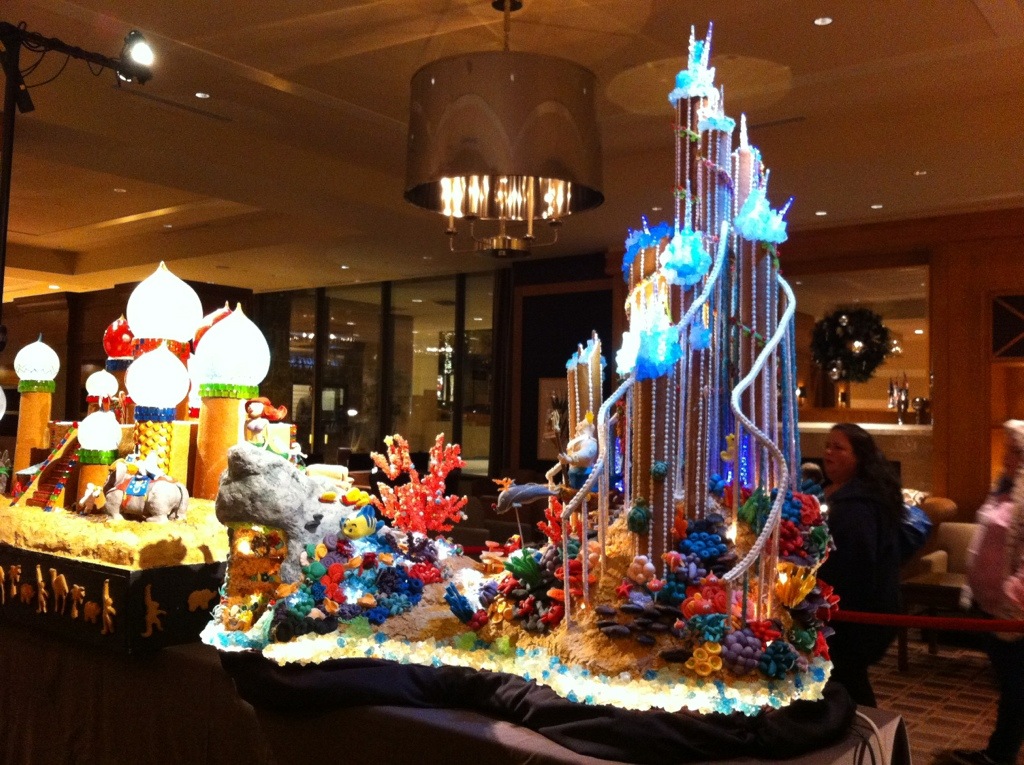 Under the Sea with fondant and rock candy.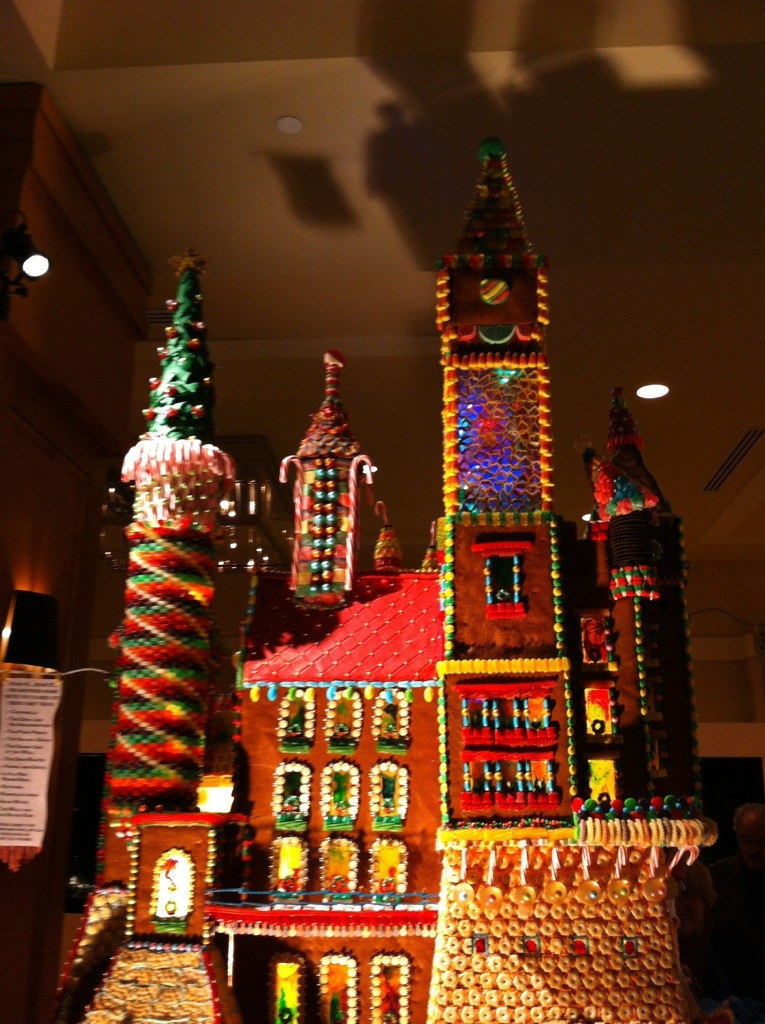 That spiral tower is lifesavers! Can you believe it?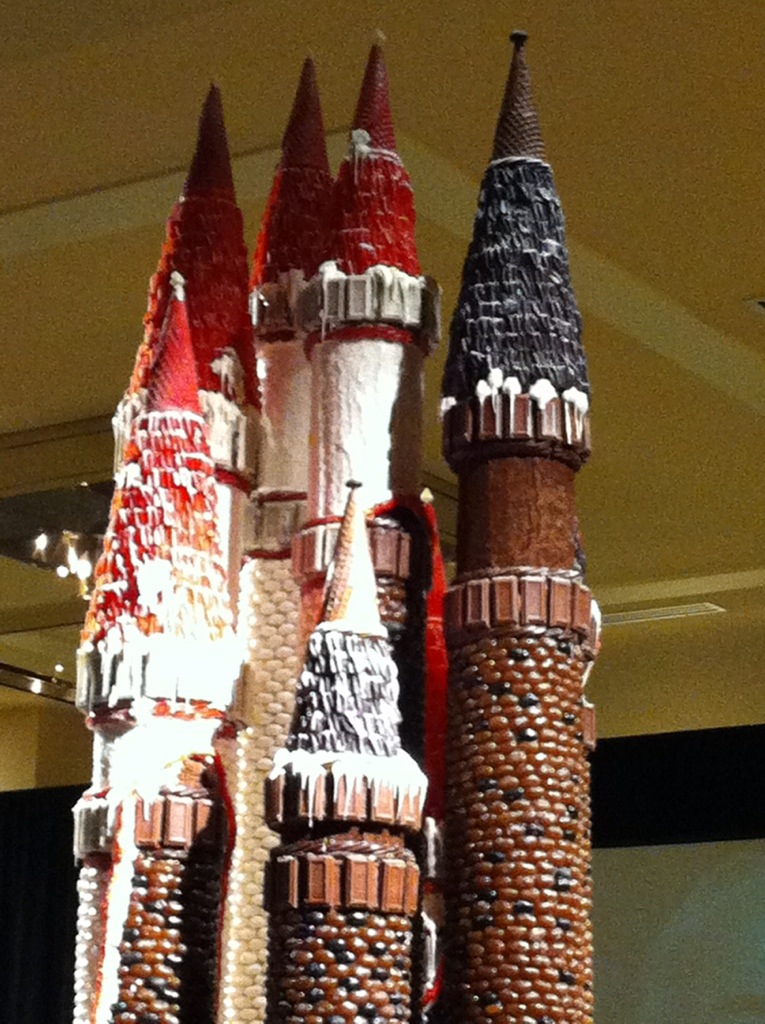 Detail of the ice cream cone turrets.
So enjoy the inspiration and keep your eyes peeled for my party guide. 🙂