As autumn descends upon the Pacific Northwest, I'm faced with the prospect of limited outdoor playtime. Don't get me wrong, I'm a hardy Seattleite, undeterred by a little drizzle and limited sunlight hours. But as a Seattleite with a toddler, the horror of endless hours indoors gives me chills. Her current favorite activities include climbing, slides, coloring (aka–crayons on any surface) and digging rocks, dirt, and sand. I already have a decent couch for climbing, but God forbid I bring a bucket of rocks or dirt into the house.
Enter the Rice "Sand" Box: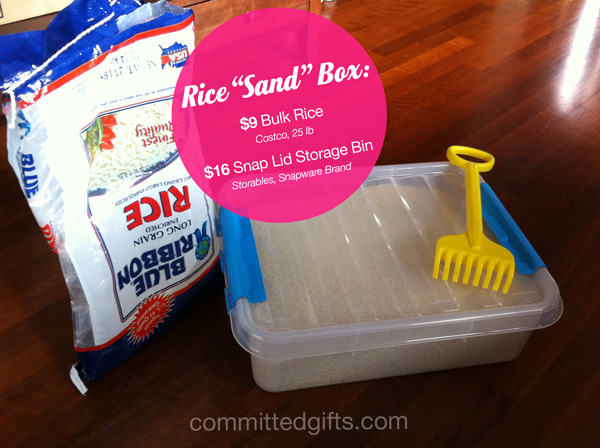 Upon the suggestion of my good friend, Ro, at TypeASeattle.com, I picked up a 25-lb bag of rice at Costco, and an under-bed storage bin at Storables to create a little activity center. Why this is all-around awesome:
It's engaging for kids of any age (~11 months and up)
It's inexpensive (especially if you already have a bin)
It's easy to clean up (just sweep! Or encourage your little one to help with the dustbin)
No choking hazard! My little one likes to experiment with things in her mouth (rocks, crayons, etc), and even though she did slip a few grains past me, I don't need to rely on my rusty infant CPR skills.
To reduce spillage and aid cleanup, sweep before playing (so you can just scoop rice back into the bin). Only fill the bin 1/2 full. Keep extra rice for either cooking, or to replenish your "sand" box.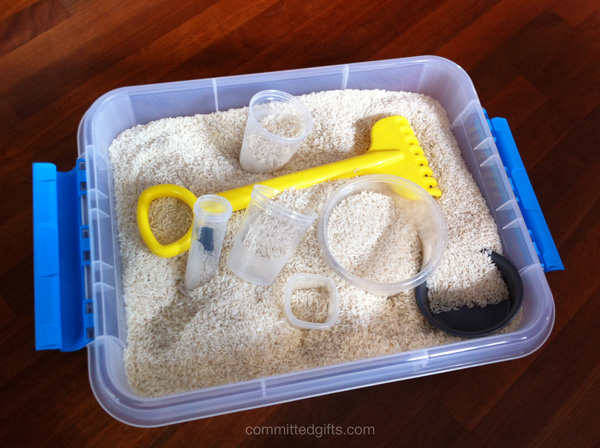 I grabbed a bunch of old containers and spoons for scoopers. I knew I kept the Medela and Avent breastmilk containers for something! Basically anything can make a fun tool in here. Trucks and sandbox toys work great!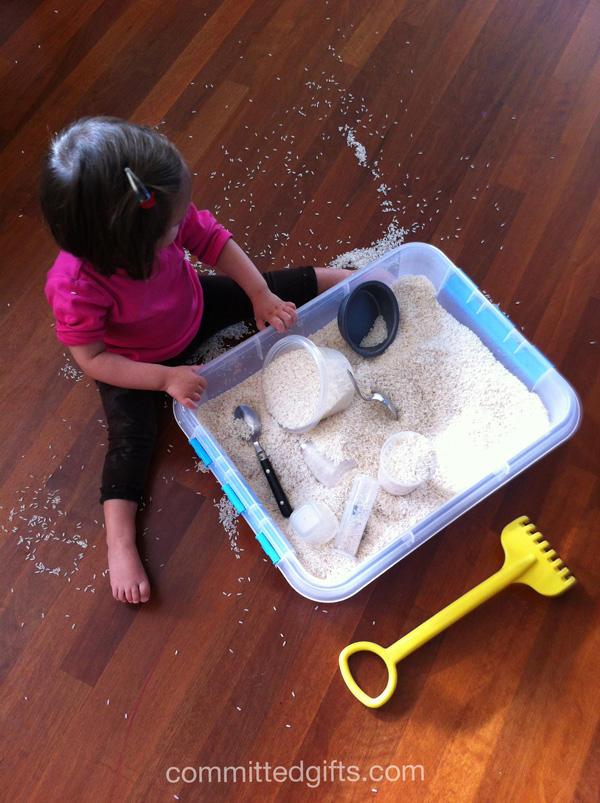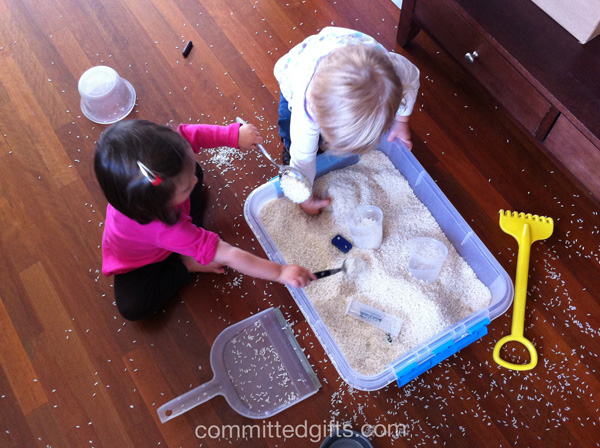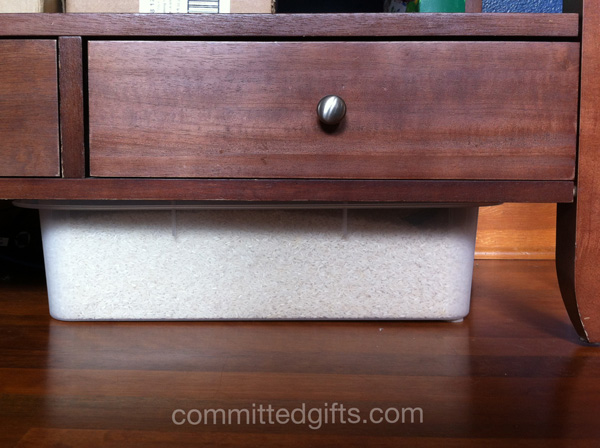 Disclaimer: As with any toy, do not leave your child unsupervised. Large quantities of dry rice won't be good for anyone's tummy, and thrown grains can poke an eye.
What innovative ways do you battle toddler cabin fever?