I recently went to Hawaii with my husband, daughter, in-laws and my sister. My sister is an awesome gal and has spent the last several years traveling the world. She basically lives out of a backpack, which is really impressive! Needless to say, she's picked up some habits along the way that make this lifestyle easier.
I find that we're so encumbered by STUFF that sometimes going places is more stressful than necessary. Our carry-ons alone were borderline ridiculous, but I felt that we needed to be prepared to feed and entertain and clothe our toddler in case we were delayed or luggage was lost. (This brings me to a tangent discussion of the horrid nature of airlines, but that will have to wait for another post).
Anyway, the thing I learned from my lean-travel sister: bring a sarong, and you can cut back on at least 25% of your bulk.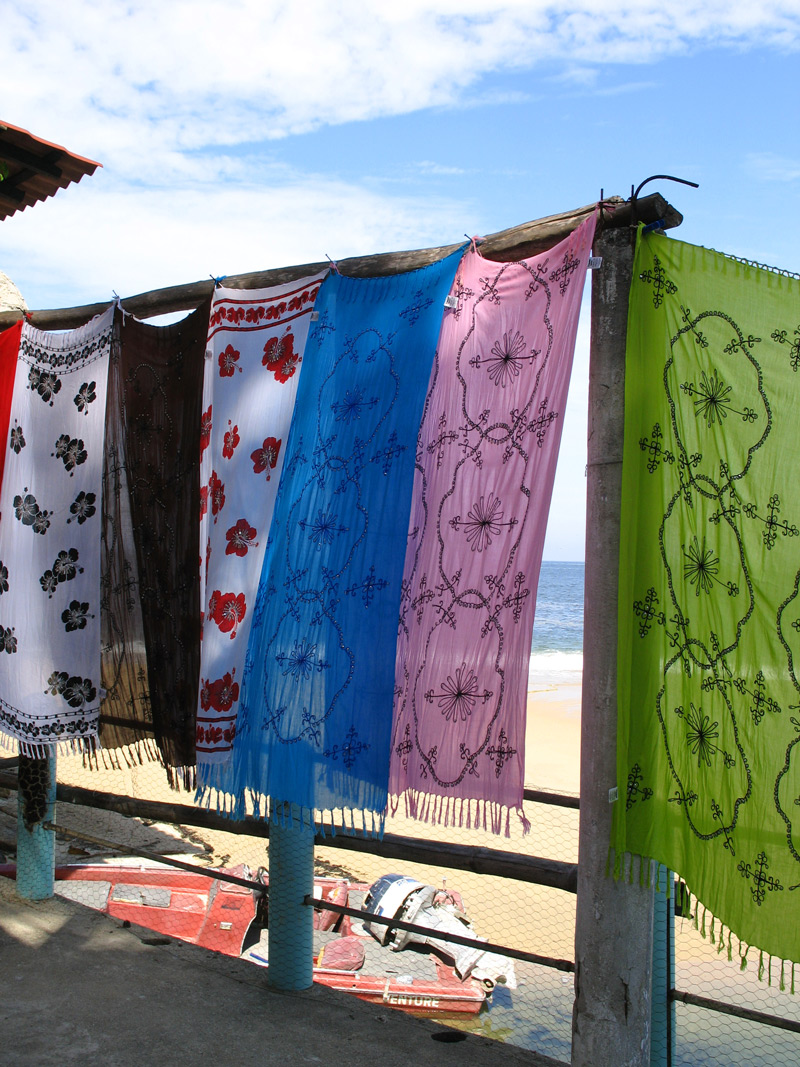 Here's how:
A sarong makes a great bath or beach towel: it dries quickly and dries you quickly (ever packed 3-4 beach towels for a family?)
It can take the place of several items of clothing: skirt, dress, top.
The towel thing was the biggest revelation to me, but I like the options of wearing it a different way over several days.
What other light-packing tips do you have to share?