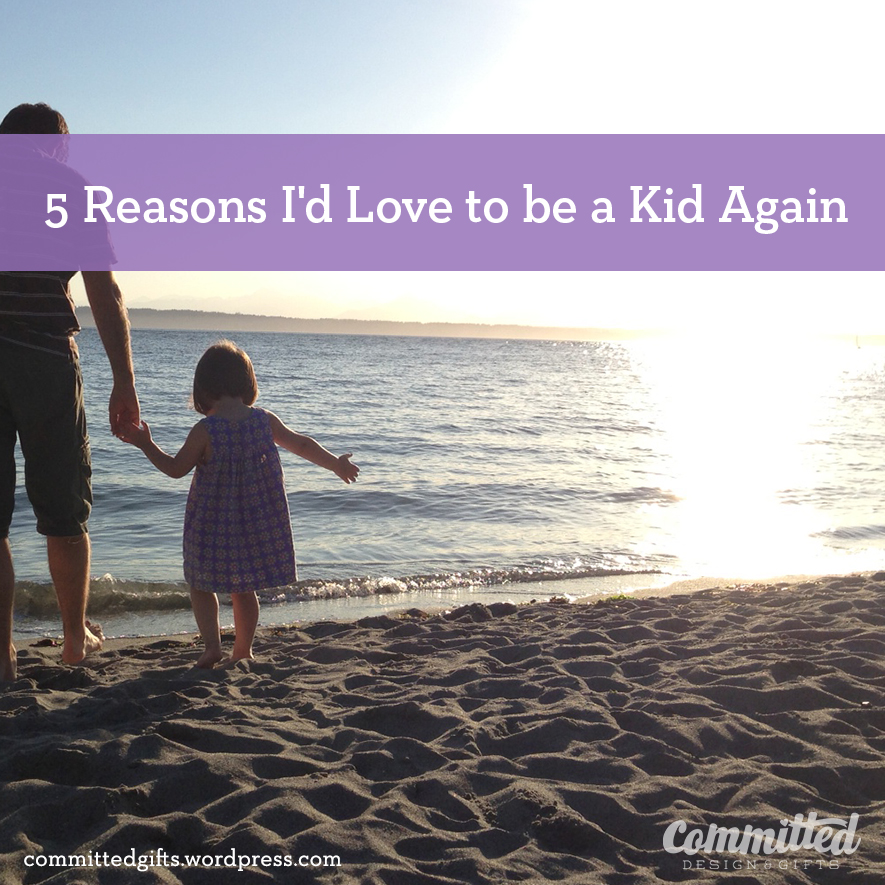 1. Whenever I'm tired, all I want to do is run. Run like a crazy person.
2. I can eat a bowl full of junk food and feel like a total rock star afterward.
3. Chores are super fun!
4. I don't need coffee. I'm fueled by 12 hours of sleep and boundless energy.
5. Nothing hurts! I can land face-down on hardwood and be ready to try it again in 10 seconds.
BONUS: When I don't feel like walking, PEOPLE CARRY ME. It's awesome.
Tell me, why would you LOVE to be a kid again?